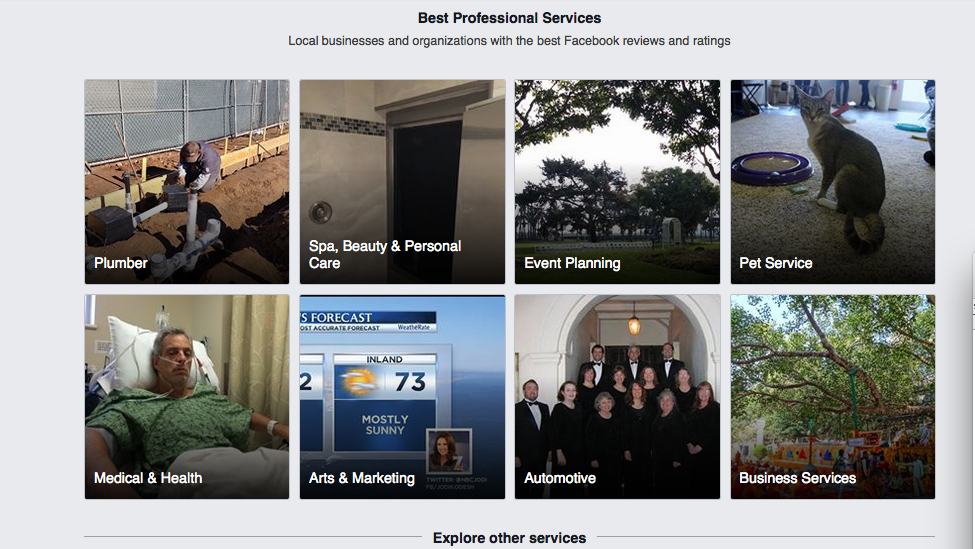 Facebook Launches Facebook Services, A New Local Search Feature – What It Means For Your Business
What Is Facebook Services?
Facebook Services is a place where you can find local businesses. You can search for local businesses and those with the highest reviews will come up first.
GOOD NEWS AT LAST FOR ACTIVE FACEBOOK BUSINESS PAGES!!!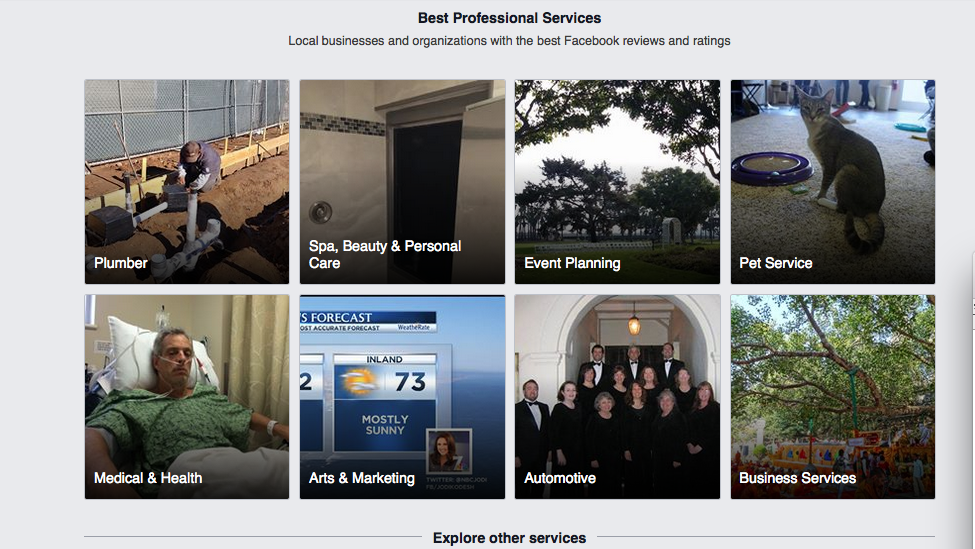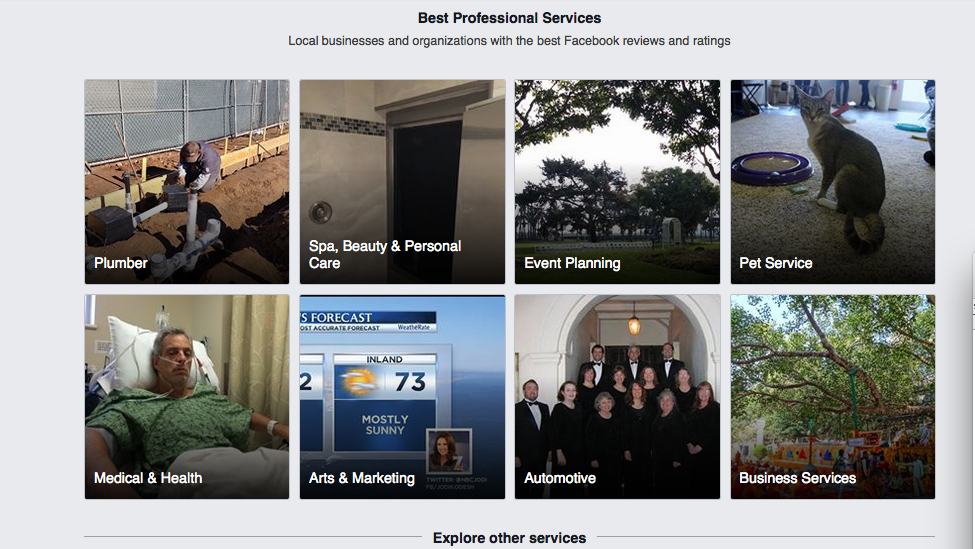 Basically what they are doing is grouping all the local businesses registered on Facebook and showing you which ones are closest to you and those with the highest ratings.
This is great for local businesses who have kept and maintained an active business page. Active pages include regular updates and reviews from real fans. Don't worry, if you have or haven't been keeping an updated presence now is the time to act swiftly. Those who adapt fast will win. So don't wait. Even if it doesn't go anywhere and doesn't kill Yelp, there are still benefits to having an active Facebook page.
So Who Is Facebook Services For?
Any one who is currently uses search engines so it is for anyone… plumbers, electricians, spa owners, massage therapists, restaurants, retail stores, graphic designers, web designers, mechanics, lawyers, and pretty much any small local business you can think of.
Why Is Facebook Services A Good Thing For Small Businesses?
As Facebook becomes increasingly more a pay-to-play network, this search function allows your small business to show up to interested parties without paying money.
What You Can Do To Show Up On Facebook Services
1. Make sure you have a local business page set up. This means you have a physical address.
2. Update your profile with regular content and posts. Yes, testimonials count.
3. Ask for reviews from your best customers.
4. Run a small ad campaign that targets your existing customer list to like and review you.
5. Repeat Steps 2 & 3.
Need help with your Facebook Business page contact us today