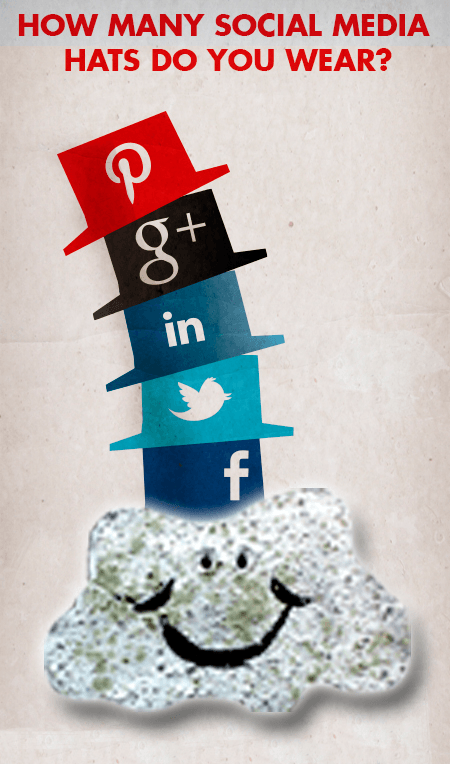 Twitter, Facebook, Google+, Pinterest, LinkedIn, Instagram, Flikr, Skype, ……
Some days can be exhausting from trying to keep up with all the social media channels, tools and trends out there. In this ever-changing landscape, you never know when you are going to find layout changes after logging in, enhanced features or upgrades to your favorite social media sites that you know nothing about —unless your are a Social Media guru  where constantly monitoring Facebook or Google+'s business page updates ranks high on your list of daily to-dos.
The truth is, finding a place for social media in your life is an important part of staying connected to your inner circle as well as engaging in a broader perspective. It can inform you, educate you, entertain you, madden you, inspire you and give you a voice in your community, as well as others. For the first time in ..well…ever… YOU can play as active of a role as you want in sharing ideas and joining in on conversations. For is so important for companies where interaction can give their profile a much needed boost.
That doesn't mean you need to be hooked up to all sites at all hours of the day. Social media is not in its infancy anymore, and now more than ever you can gauge which networks you want to be a part of.
So if you have a love-hate relationship with your social networks, here is a list with some tips to help you choose which social media hats you want to wear.
1.) Why Be on Social Media?
Narrow in on why you want to be on social media. To keep up with family and friends? To grow your business or build your brand? To follow brands/businesses and people? To share ideas? To collect pinspiration? Whether it is for personal or professional reasons—or both—pin point why you want to be connected. That will help prepare you for step 2.
2.) Narrow in on your preferences
Determine which networks function best with your reasons for wanting to be on social media. Do not feel tempted to be on every network out there. Instead, educate yourselves on what various networks have to offer and choose the ones that bring the most value to your needs. Seek out blogs and articles by digital experts to get a scope on how different networks stack up. There are now even many "niche" social networks.
3.) Know when it's time to move on
Understand the culture of the networks you select and learn the lingo.It is better to optimize your efforts with a couple than to haphazardly be a part of many.  Be open to the idea that even though a social media channel used to be valuable to you, your tastes and needs may have changed. If you no longer find value in a certain social media platform, don't be afraid to move on.  Another one that will capture your interests is probably on the horizon.
4.) Utilize the tools that count
If you want to stay connected but simply don't feel that you have enough time to maintain your social networks, explore different tools that can help you maximize your social media time. To schedule posts or pins, check out Hootsuite or Pingraphy, or consider auto scheduling your tweets to boost impact. There are a slew of tools you can utilize to help you increase your social media productivity.
Remember, whatever social media hats you choose to wear, they are all a reflection of you and your personal brand. Choose wisely and represent yourself well.
At Creative Cloud Design we offer a wide variety of Social Media packages to get you seen. We can set up your online Social Media Network and manage it for you, once we have an idea of your companies identity. Smaller packages include Facebook setup as well as Twitter help and support.
Contact us today to find out more and we will help you get your Social Media Hats on lorna@creativeclouddesign.co.uk